10 Guitar Fretwork Tools I Use And Highly Recommend
Welcome to This edition of the Art Of Lutherie Podcast! In this episode, I show you my 10 favorite tools for fret installation in a video clip taken from my online guitar making course Fretwork Mastery Part 1. In this podcast, I also share some of my personal experiences, stories, and encouragement about overcoming the stumbling blocks that tried to hold me back from building my first guitar and from stepping out to improve the guitars I was already building. I hope you'll find this podcast useful, encouraging, and inspiring to help you move forward and overcome those negative voices in your life that are trying to hold you back. All of us here at The Art Of Lutherie and the Luthier's EDGE are cheering you on, so go for it, you can do it!
Links To My Favorite Fret Installation Tools
Here are the links to my favorite Fret Installation tools that I featured in the video (and a few of extras):
The Art Of Lutherie now has a podcast on iTunes!
It's a great way to enjoy our newest videos on topics to help you live your passion for guitar making and build better guitars. Use the link below to check it out on iTunes to get other episodes, leave a review, and subscribe! Find The Art Of Lutherie iTunes Podcast Here:
The Art Of Lutherie Podcast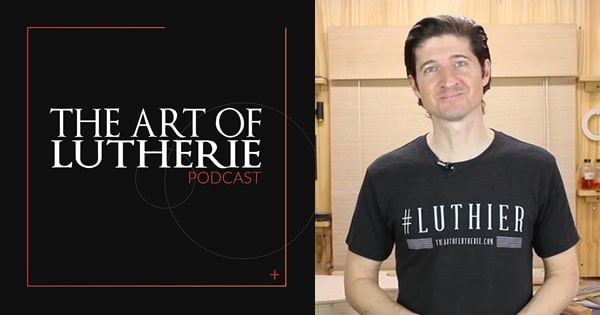 Take Your Guitar Building Skills To The Next Level!

Online Guitar Luthier School
Shorten your learning curve & avoid costly mistakes with the training and personal support you need to build your first guitar or take your current guitars to the next level.