Click Here To Access The Art Of Guitar Design Course & More!
The Art Of Guitar Design: Online Video Course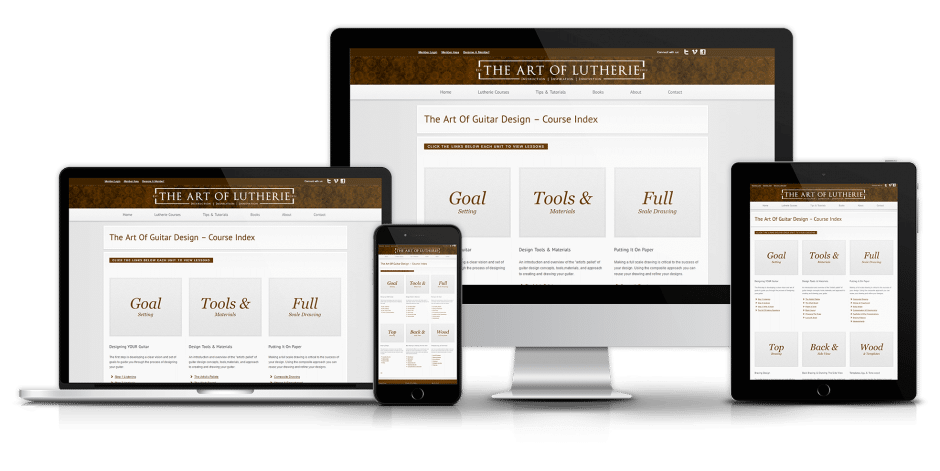 Learn to design YOUR own truly unique guitars … YOUR Art
The Art Of Guitar Design Online Video Course was designed to encourage, empower and inspire you to move beyond just making a kit guitar or a copy, but to create the unique guitars that only you can create. Luthier Tom Bills shares with you his special techniques, tricks, and hard won wisdom from years of hand crafting unique instruments for top players and collectors worldwide.
Learn More About This Video Course & How It Could Help You:
The Art Of Guitar Design Online Video Course Outline
33 HD Mobile Friendly Videos – 6 Sections – 3.6 hrs Of Instruction
Section 1 – Goal Setting
Step 1 Listening
Step 2 Analysis
Step 3 Write It Down
The Art Of Asking Questions
Section 2 – Workspace & Mat.
The Artist's Pallet
The Work Board
Paper & Tools
Basic Layout
Choosing The Scale
Layout & Scale
Section 3 – Full Scale Drawing
Composite Drawing
Strings & Fingerboard
Body Shape
Compensation & Enharmonicity
Aesthetic & Other Considerations
Bracing Patterns
Measurements
Section 4 – Top Bracing
Controlling The Top
Bracing Design
Bracing Profiles
Bridge
Section 5 – Back & Side View
Back Bracing
Body Tuning
Headstock
Drawing Side View
Headstock Side View
Composite & Side Depth
Section 6 – Templates & Tonewood
Intro To Templates
Making A Template
Jigs & Mockups
Tonewood
Evaluating Your Work
Thank You
Take The Art Of Guitar Design Today Course!
Click Here To Access The Art Of Guitar Design Course & More!
Guitars Designed Using The Same Techniques You'll Learn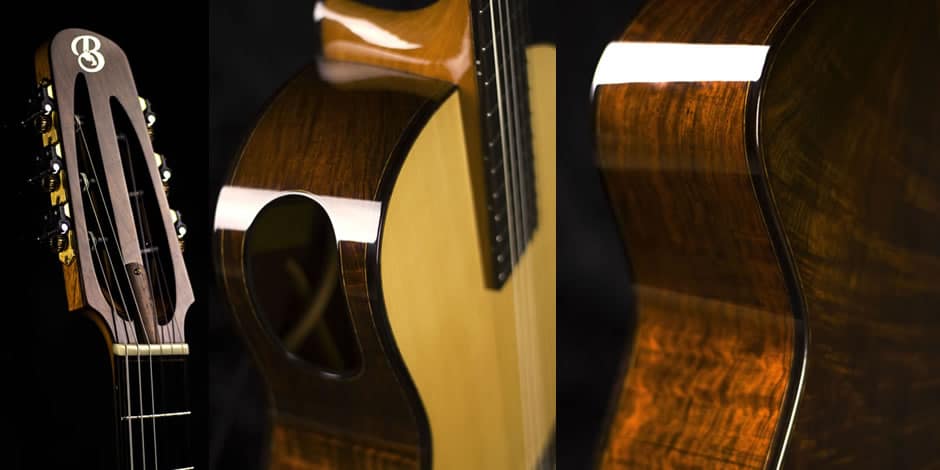 Your Instructor For This Course:
Tom Bills
Tom Bills has been hand crafting one of a kind custom acoustic, classical, and archtop guitars since 1998. Tom's guitars are considered to be among the best instruments ever made by collectors and players worldwide. He has written for many online and print publications including his books, "The Creation of the Natura Elite Archtop Guitar" and also "The Art Of Lutherie" Book/DVD Set published by Mel Bay Music. Tom currently spends his time crafting his unique guitars for his clients around the globe from his guitar making studio in St Louis, Missouri USA.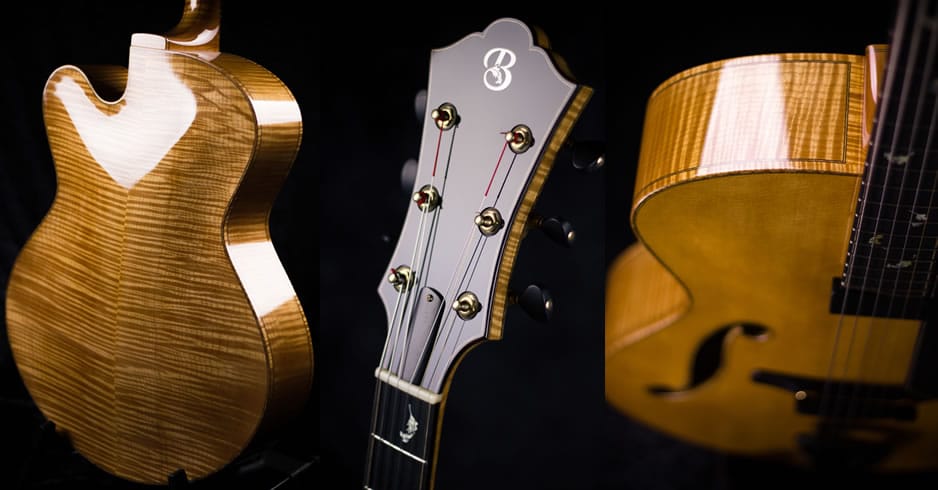 Get Instant Access To Tom's Special Techniques To Help You Start Designing YOUR own unique guitars, Enroll Today!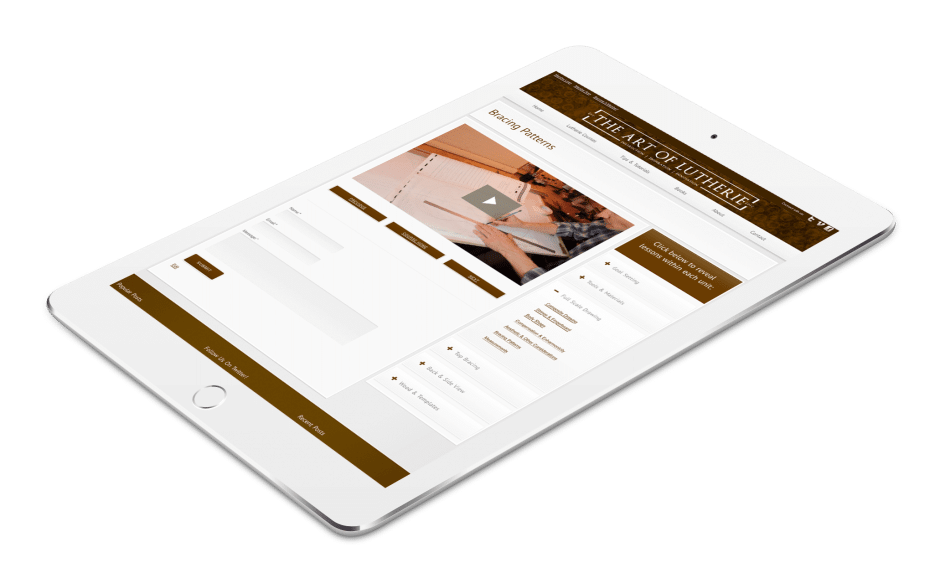 Watch this FREE bonus video to learn more about this video course and some helpful keys for creating inspired guitar designs of your own
Join Today & Learn The Art Of Guitar Design
Click Here To Access The Art Of Guitar Design Course & More!
There are guitar players out there right now who need the guitar that only you can create!