Understanding Fanned Fret Guitars – eBook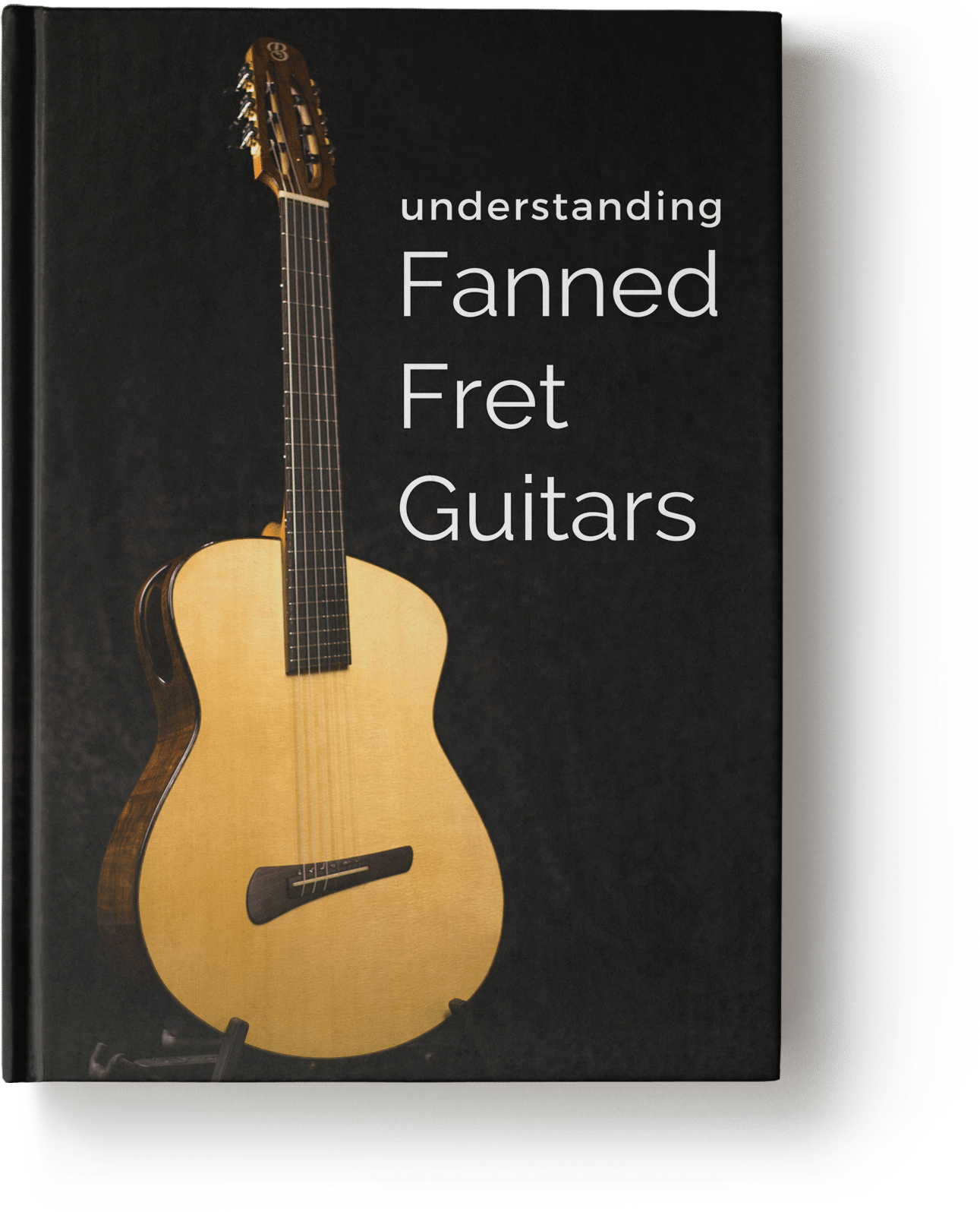 Features & Topics Covered:
---
Instant Digital Access
Guitar Scale Length
Guitar Tone Design
History Of Multi-scale
Effects Of String Tension
Effects Of String Mass
Effects Of String Thickness
Overtones Series
Ergonomics Of Fanned Frets
Single Scale Problem
Fanned Fret Solution
Exclusive Video 
The Easy Way To Understand Fanned Fret Guitars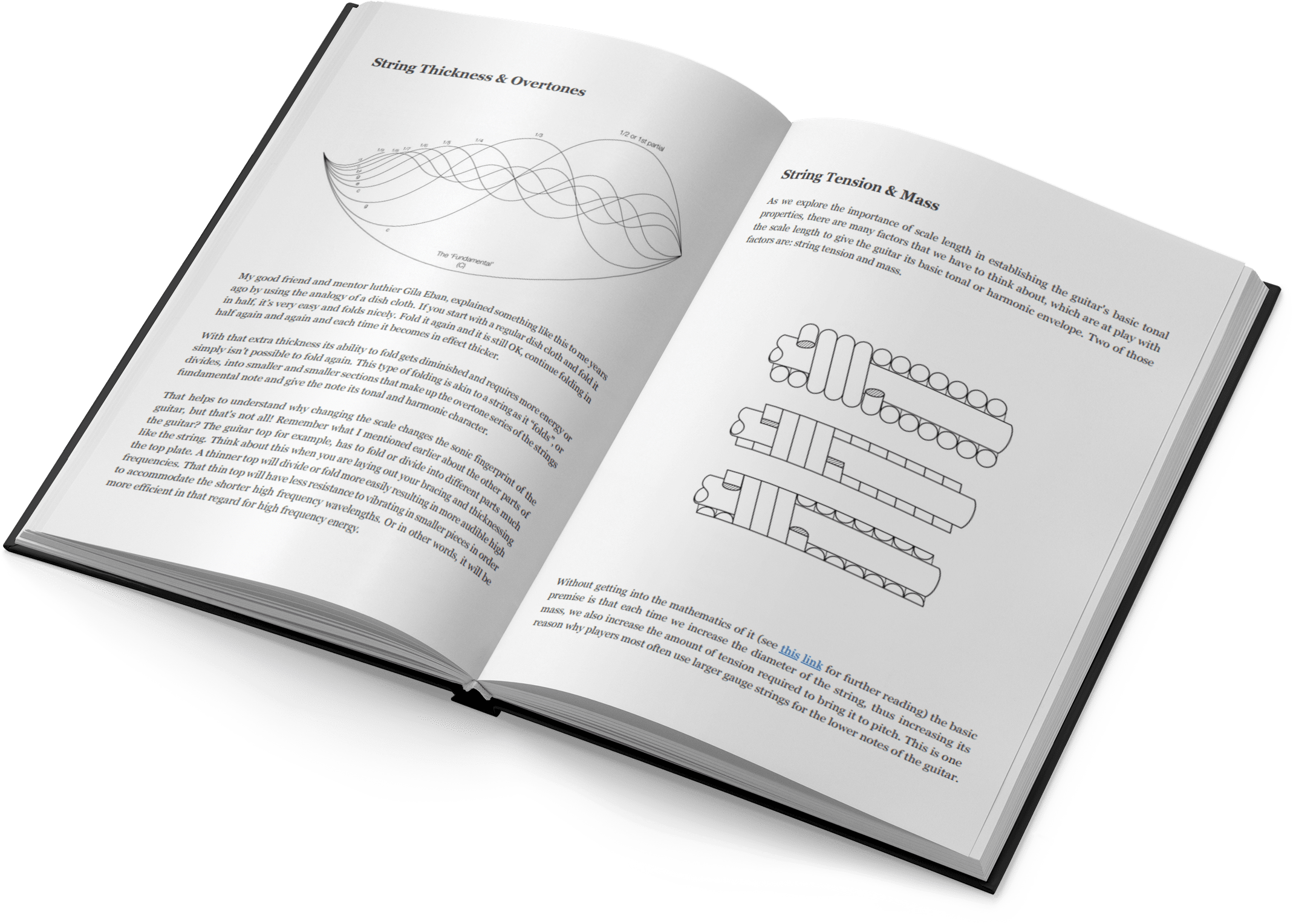 At first glance the fanned fret guitar design can seem confusing or even overwhelming to a luthier. This book is designed to be a simple introduction to the fanned fret guitar and each of the different elements within it's system, how they work together, and how to use this understanding to design your own fanned fret guitar.
This exclusive ebook also contains an easy to understand look into the important aspects of fanned fret guitars and how they effect the sound and feel of the guitar such as string tension, string mass, string thickness, overtones, and much more.
It even includes a special video on how to choose the right scale lengths for your first fanned fret guitar.
Special Video:
How To Choose The Scale Lengths For Your First Fanned Fret Guitar