Luthier's Guide Series: Adhesives For Guitar Making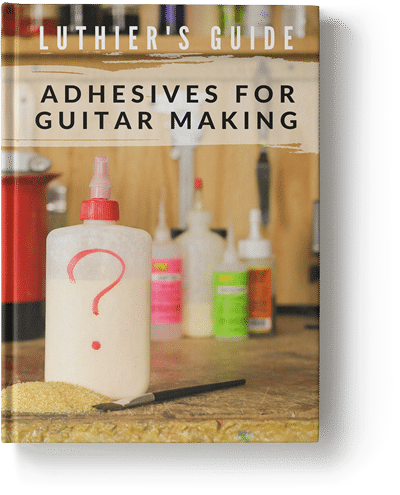 Features & Topics Covered:
---
Tom's Personal List Of Adhesives & Applications
Types Of Glue For Luthier's
Most Commonly Used Glues
Traditional Applications
Links To Glue Suppliers
Effect Of Glue On Sound
Photo Tutorial Demonstrations
Video Tutorial Demonstrations
Criteria For Optimum Glue Choice
How To Choose The Best Glue
30 Pages
Step By Step Tutorial & Detailed Info On Guitar Side Sound Ports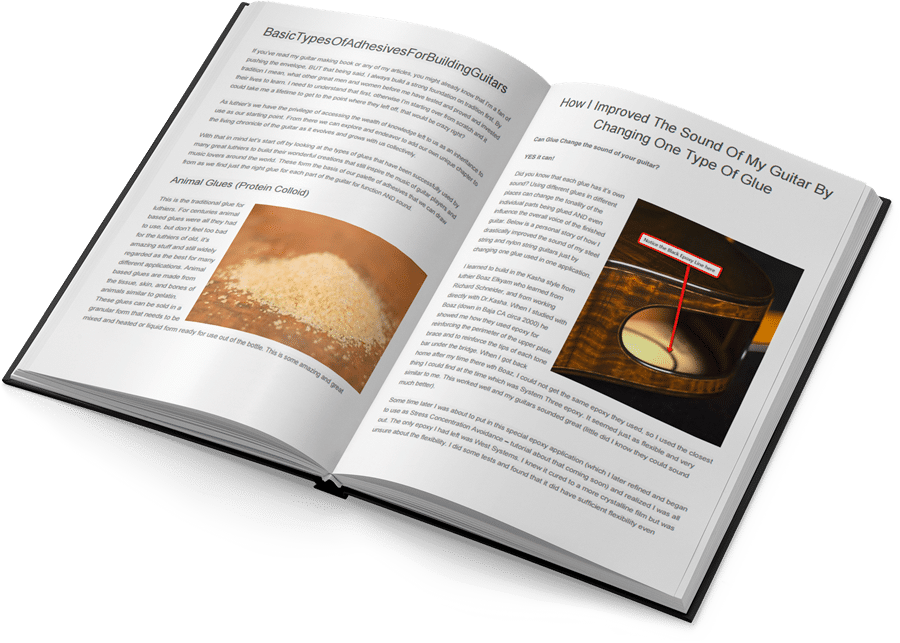 Learn how you can improve your guitars by choosing the best adhesive for each part. In this useful resource tutorial you will learn about the main types of adhesives for guitar building, specific glues most commonly used for building high-end guitars, and also a list of the most common parts of the guitar they are used on.
Tom also shares his personal list of adhesives, which parts of the guitar he finds they work the best for, and even explains why. There are multiple photo and video tutorial demonstrations for the application of many of the different glues discussed. Lastly, Tom shares his methods he used to build his list of glues and the 7 steps you can use to find the perfect glue for each part of your guitar. This valuable resource is designed to help you make your guitars stronger, easier to build, AND better sounding.