How To Make A Guitar Side Sound Port – eBook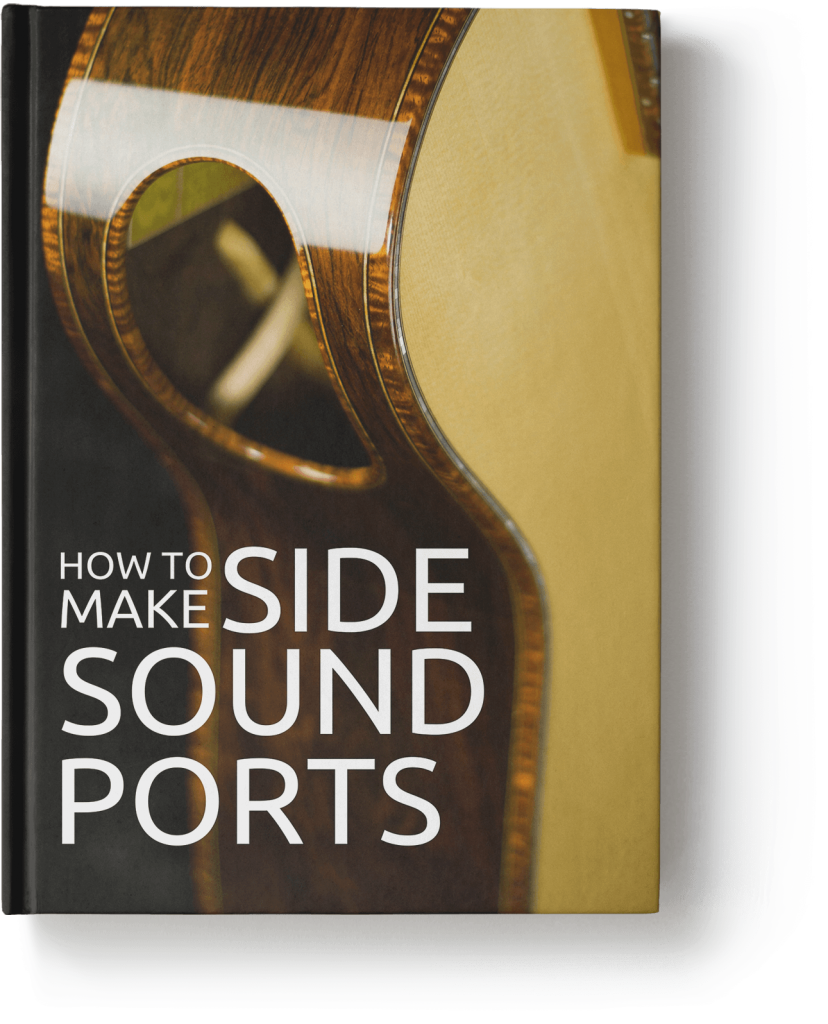 Features & Topics Covered:
---
Instant Digital Access
Step By Step Photos
Science Of Sound Ports
Helmholtz Resonance
Techniques for making Gluing Caul
Side reinforcement
Materials
Adhesives
Tools
Hand cutting the sound port
52 Pages
Step By Step Tutorial & Detailed Info On Guitar Side Sound Ports
Learn about the benefits of guitar side sound ports and how to make on on your next guitar in the 52 page eBook, "How To Make Side Sound Ports". In this ebook master luthier Tom Bills reveals his time tested approach to designing and making guitar side sound ports. Tom shares his background and experimental journey through which he developed his current techniques including his time studying with famed recording engineer Bill Porter.
This exclusive ebook also contains a detailed photo tutorial showing each step Tom takes to build a special gluing caul, reinforcing the guitar side, hand cutting the sound port, and preparing it for binding if necessary.