How To Fit Archtop Guitar Braces – eBook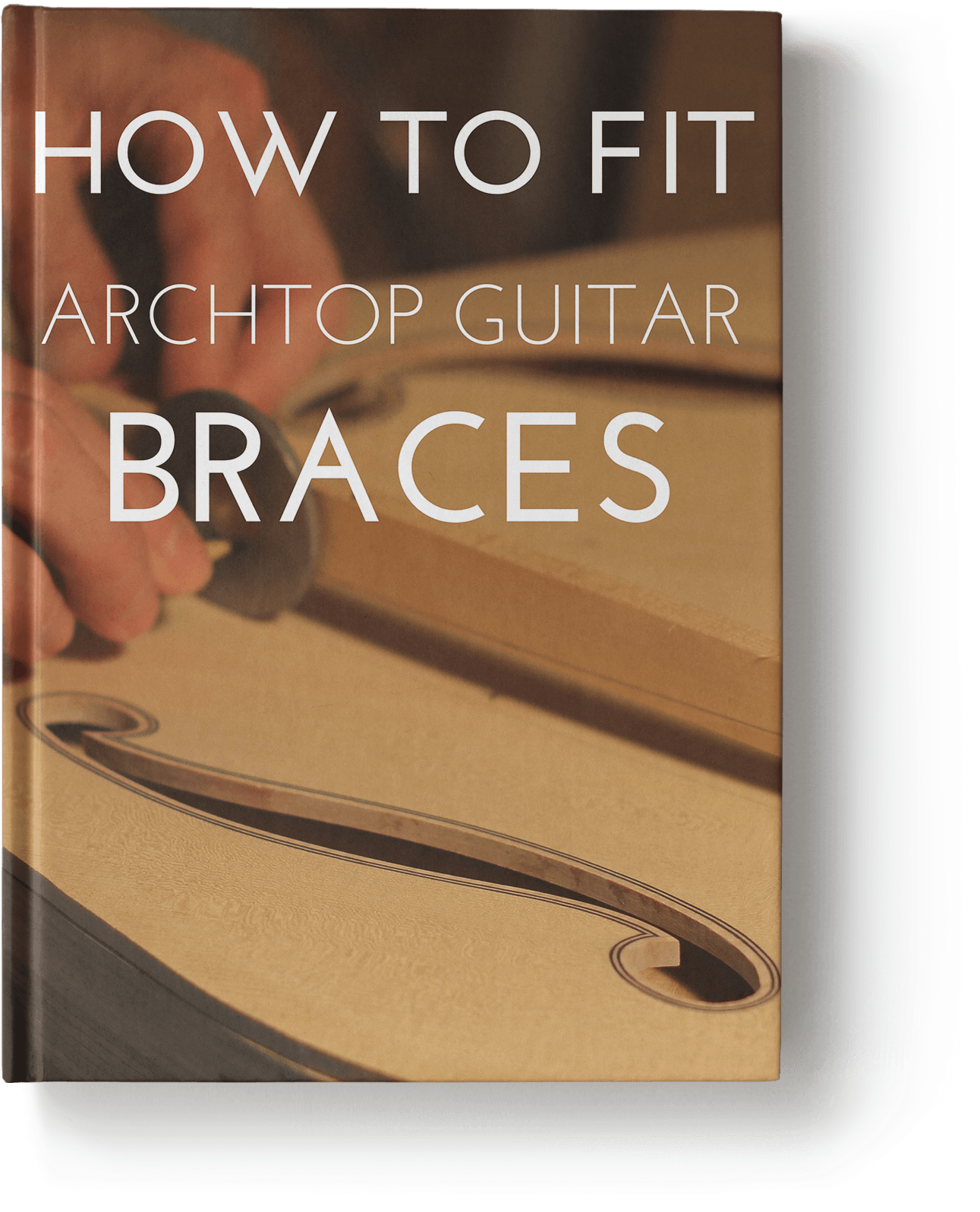 Features & Topics Covered:
---
Instant Digital Access
Step By Step Photos
Transferring Top Contour
Trimming & Rough Fitting
Special Sanding Technique
Final Fitting
14 Pages
*

Bonus Demonstration Video Included

*
Step By Step Tutorial & Detailed Info On Fitting Archtop Guitar Braces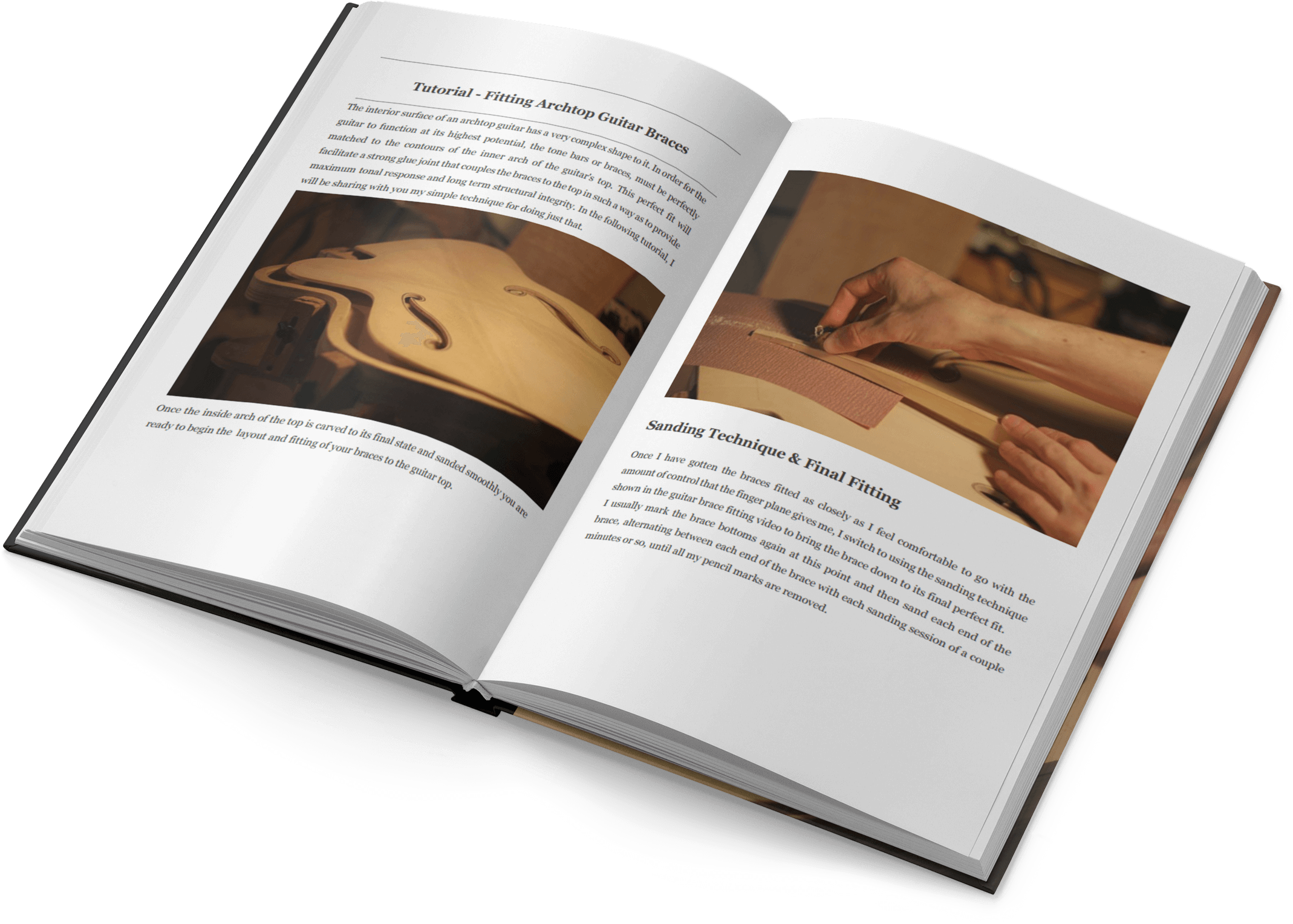 Learn special tricks and techniques for properly fitting archtop guitar braces for gluing in this eBook, "How To Fit Archtop Guitar Braces". In this ebook master luthier Tom Bills shares his time tested approach to accurately fitting braces to the complex curves of an archtop guitar.
This exclusive ebook contains a detailed photo tutorial showing each step Tom takes to ensure that his braces are perfectly fit for structural integrity and also to optimize the tonal response of the guitar when it is new and for years to come.
Also included is an HD demonstration video where Tom shows you the finer points of his special technique to help you understand it clearly.
* Exclusive Brace Fitting Demonstration Video Included *