Guitar Inlay: Essential Techniques & Tools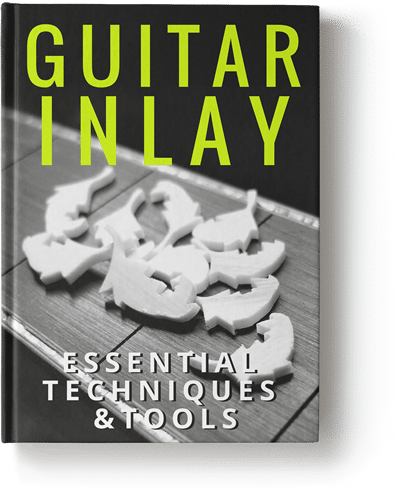 Features & Topics Covered:
---
Step By Step Photos
Design
Tools
Cutting Inlay
Routing and Fitting
Engraving
Adhesives
And More
43 Pages
Step By Step Tutorial & Detailed Info On Making Guitar Inlay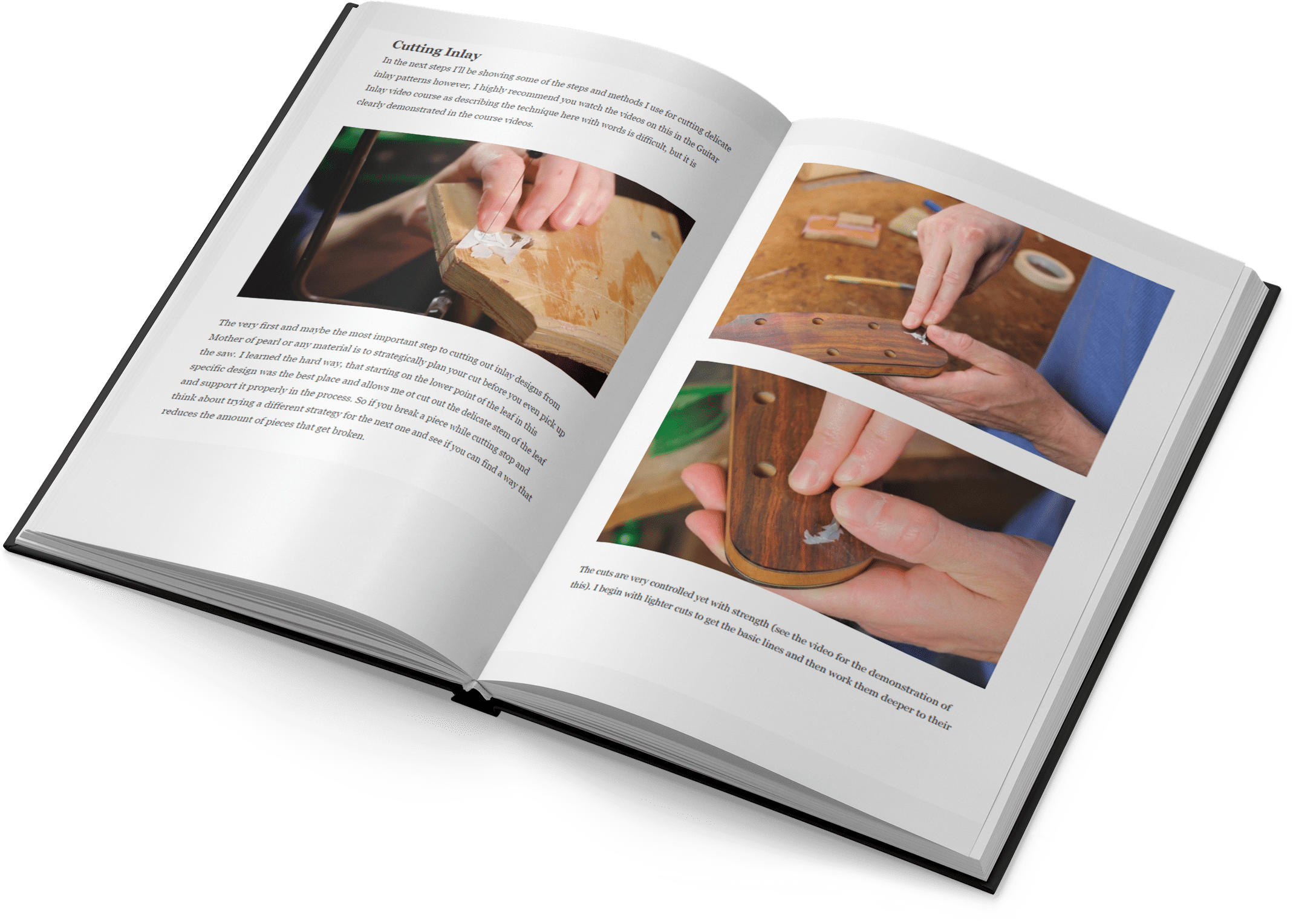 Learn how to inlay your guitar for the first time or refine your skills to make your work faster, easier, and less stressfull.
In the 43 page step by step tutorial, "Guitar Inlay: Essential Techniques And Tools" master luthier Tom Bills shares his insights, experience, and step by step approach to creating simple and beautiful guitar inlay with minimal and inexpensive tooling.
Tom's simple guitar inlay process is covered in depth with photos of each step and helpful links to tools adhesives and more that can help you make the inlay process easier and produce better results.
Take the Video Guitar Inlay Course
Free For Members Of The Luthier's EDGE
Click Here To Learn More About The Guitar Inlay Course
To Learn More About The Luthier's EDGE CLICK HERE