Carbon Fiber Guitar Neck Reinforcement – eBook & Videos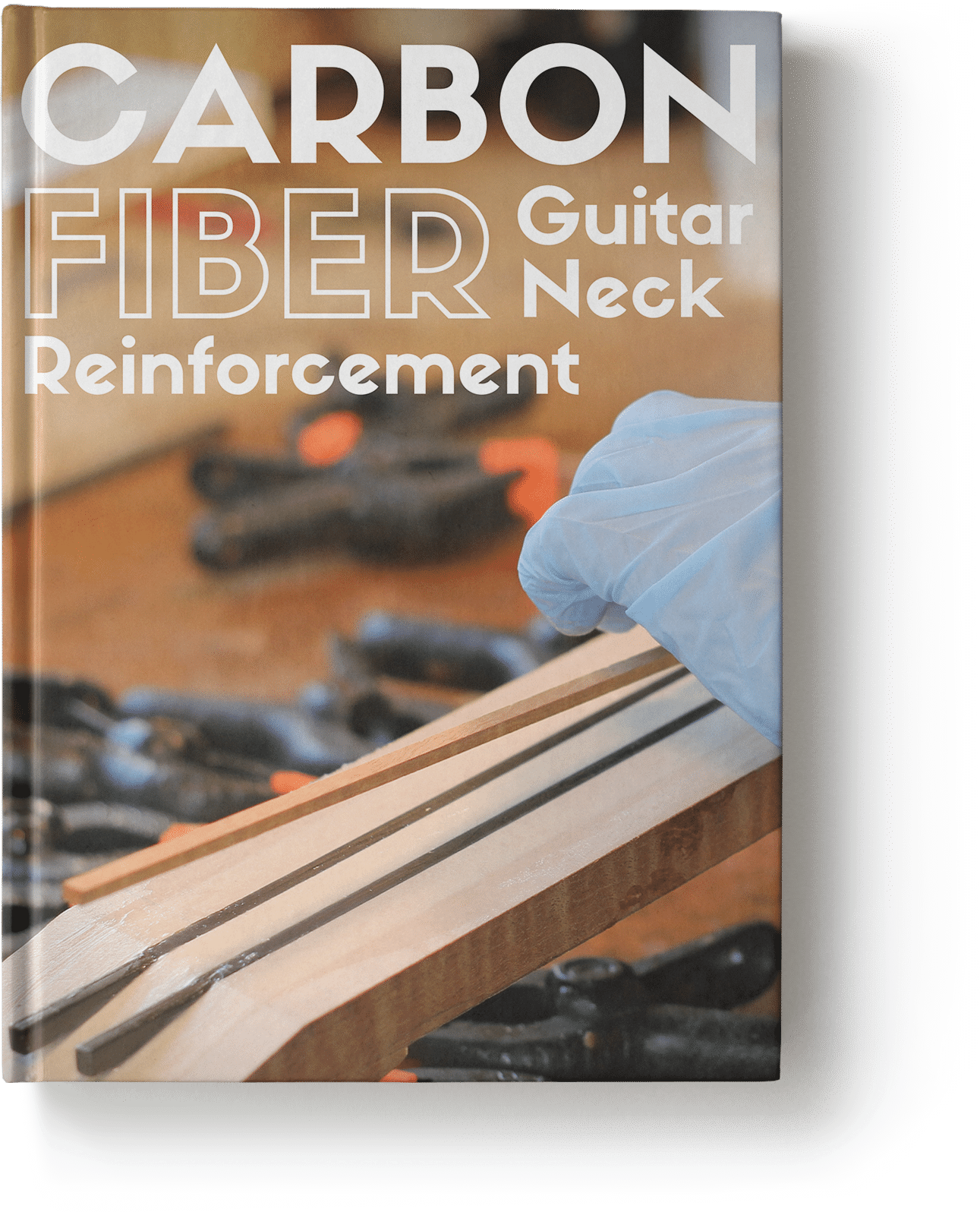 Features & Topics Covered:
---
Instant Digital Access
Step By Step Tutorial
What Is Carbon Fiber?
How Carbon Fiber Is Made
Guitar Making Applications
CF Reinforced Neck Design
Using Specialized Epoxy Resin
Cleaning and Preparation
Glueing Methods
Final Cleanup & Leveling
Tricks & Tips For Using Carbon Fiber Bars: Step By Step Tutorial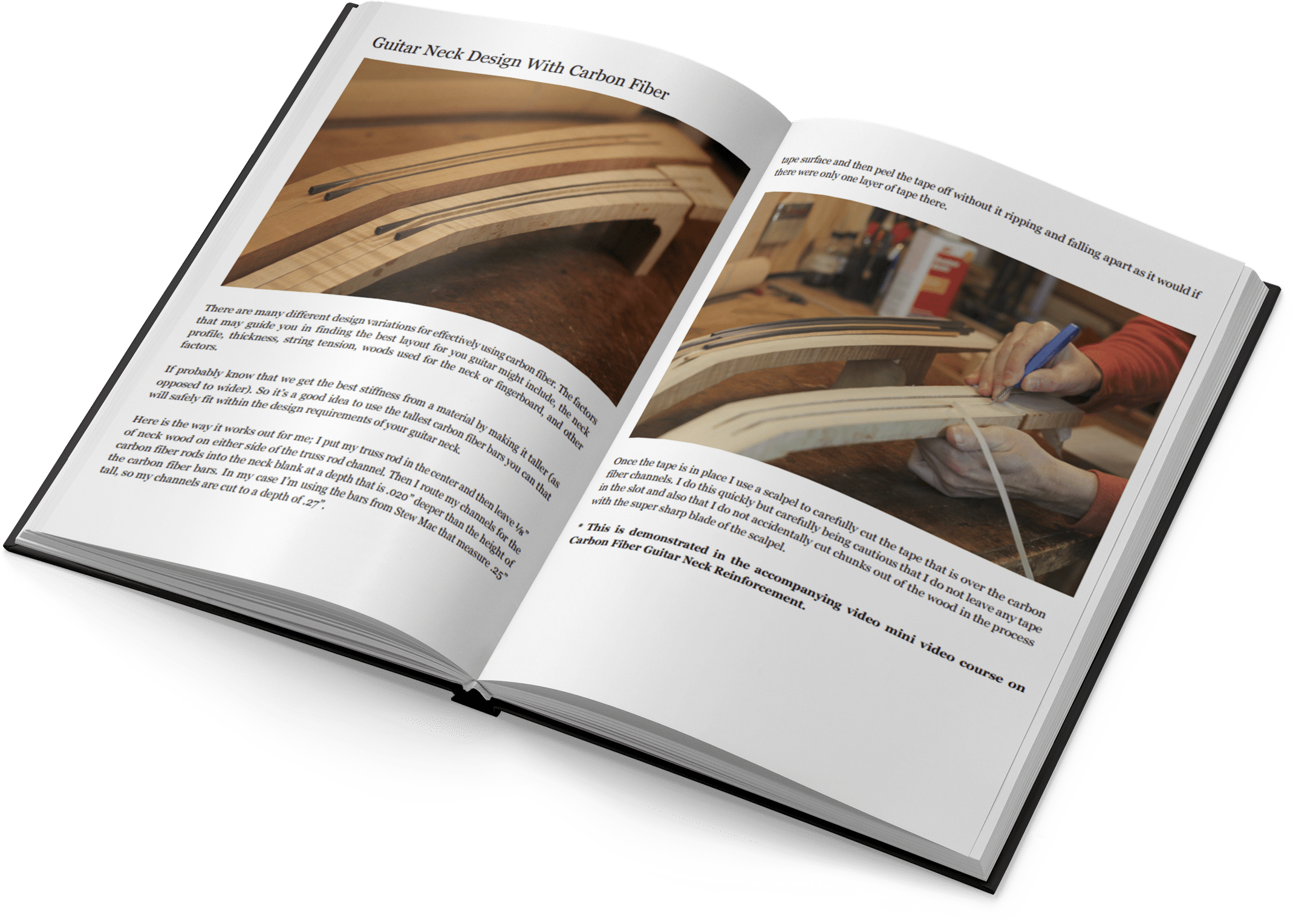 Learn to build guitars with stronger, more stable necks with the 42 page eBook. In this book; "Carbon Fiber Guitar Neck Reinforcement", master luthier Tom Bills shares his insights, experience, and step by step approach to effectively using carbon fiber to make stronger and more stable guitar necks.
This exclusive ebook also contains a detailed photo tutorial showing each step Tom takes to design, prepare, and inlay carbon fiber bars into his guitar neck blanks for maximum strength, stability, and strength.
5 Instructional HD Videos Included!

View the Full Mini Course Click Here