[margin30]
Take A Shortcut To Building Better Guitars!
[margin20]
Get A FREE Video Lesson From Each Of These Exclusive Luthier's EDGE Online Video Courses:
[margin20]
[margin30]
Hi, my name is Tom Bills and welcome to theartoflutherie.com!
I have carefully chosen 4 Luthier's EDGE Video Lessons to give you for FREE each bursting with valuable information from my exclusive video courses designed to help you shave years off your learning curve and improve your guitars right now.
[divider]

"Tom's dedication to the art is beyond compare. I have followed his work as an artisan luthier as well as an on-line teacher and advisor ever since.
His thoughtfulness towards building that course was amazing and his attention to detail is admirable.
" –
Robin Lawless
– Canada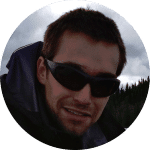 "Thanks for a great course! I think it's really methodically good too.
You don't just show off a lot of tricks, but you actually do a whole instrument with all potential things that can come up
. Which is very good!! I've been watching every second of it!! 🙂 " –
Sveinung Lilleheier
– Norway
"This will be my third time attempting any French polishing and I can very confidently say that
your videos have explained it all in the clearest, most detailed, and most practical way!!!
I just love how you have broken down your process into all the little steps" –
Kathy Matsushita
– USA
[divider]