Sometimes Christmas is tough for us luthiers, when people ask us what's on our wish list and we reply, "I'd like a fret crowning file and a new fret leveling beam", they usually get a blank look and as politely as possible say something like, "are you sure you wouldn't rather just have a new shirt instead?"
They don't understand that our toys are the tools that help us do better work and bring our latest guitar to life, right?
Well, I thought it would be really fun to do something special this year and give away some of my favorite luthier tools and training (and even a new shirt) as we count down to Christmas.
So….
From now until Christmas we'll be giving away a new prize pack each week!
3 weeks
3 prize packs
The cool part is that the more you enter and share, the better your chances are to win!
Just enter your name and email below to get started.
Merry Christmas!
Luthier Tool Giveaway #1
(Ended)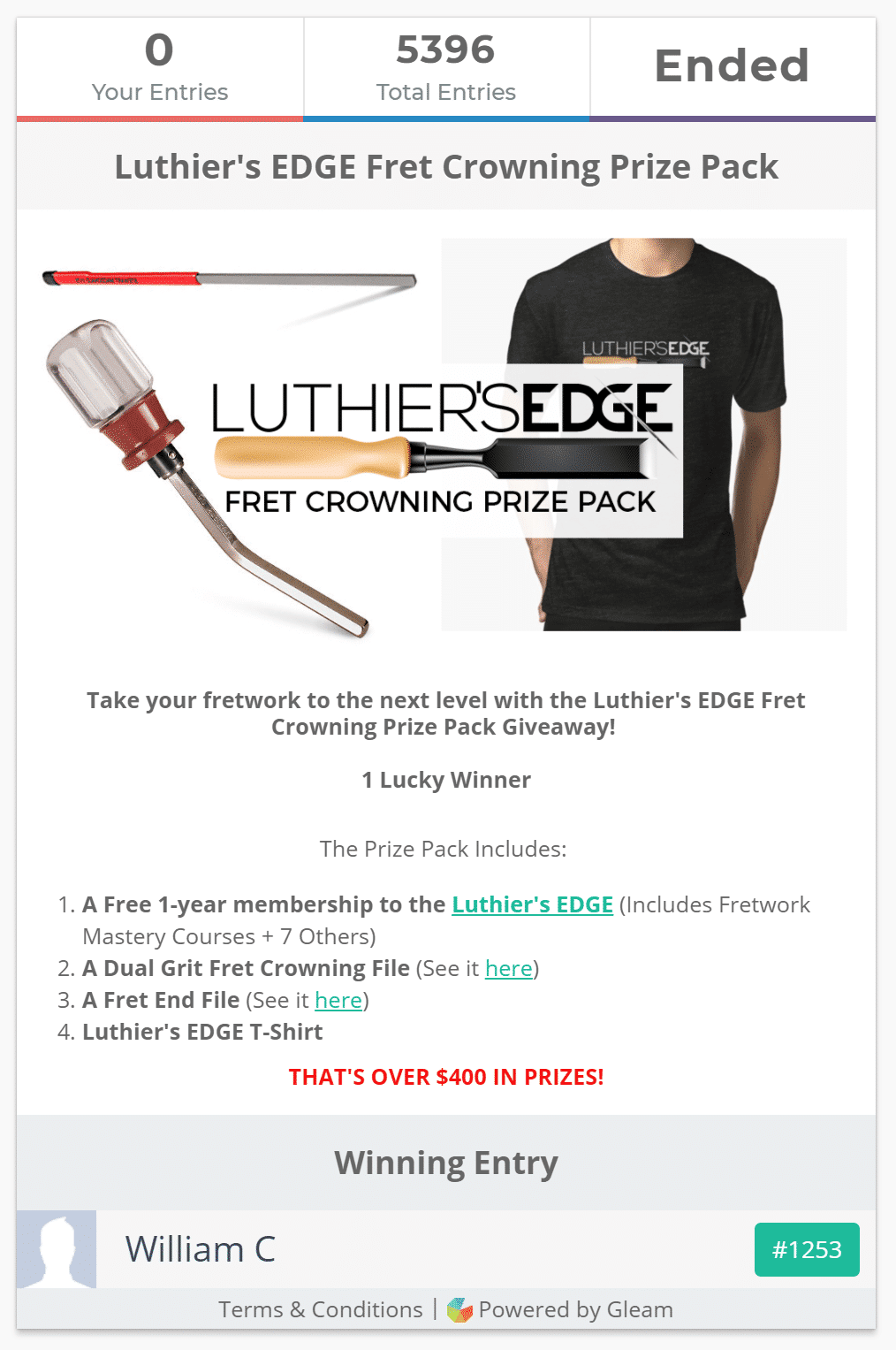 Luthier Tool Giveaway #2
(Ended)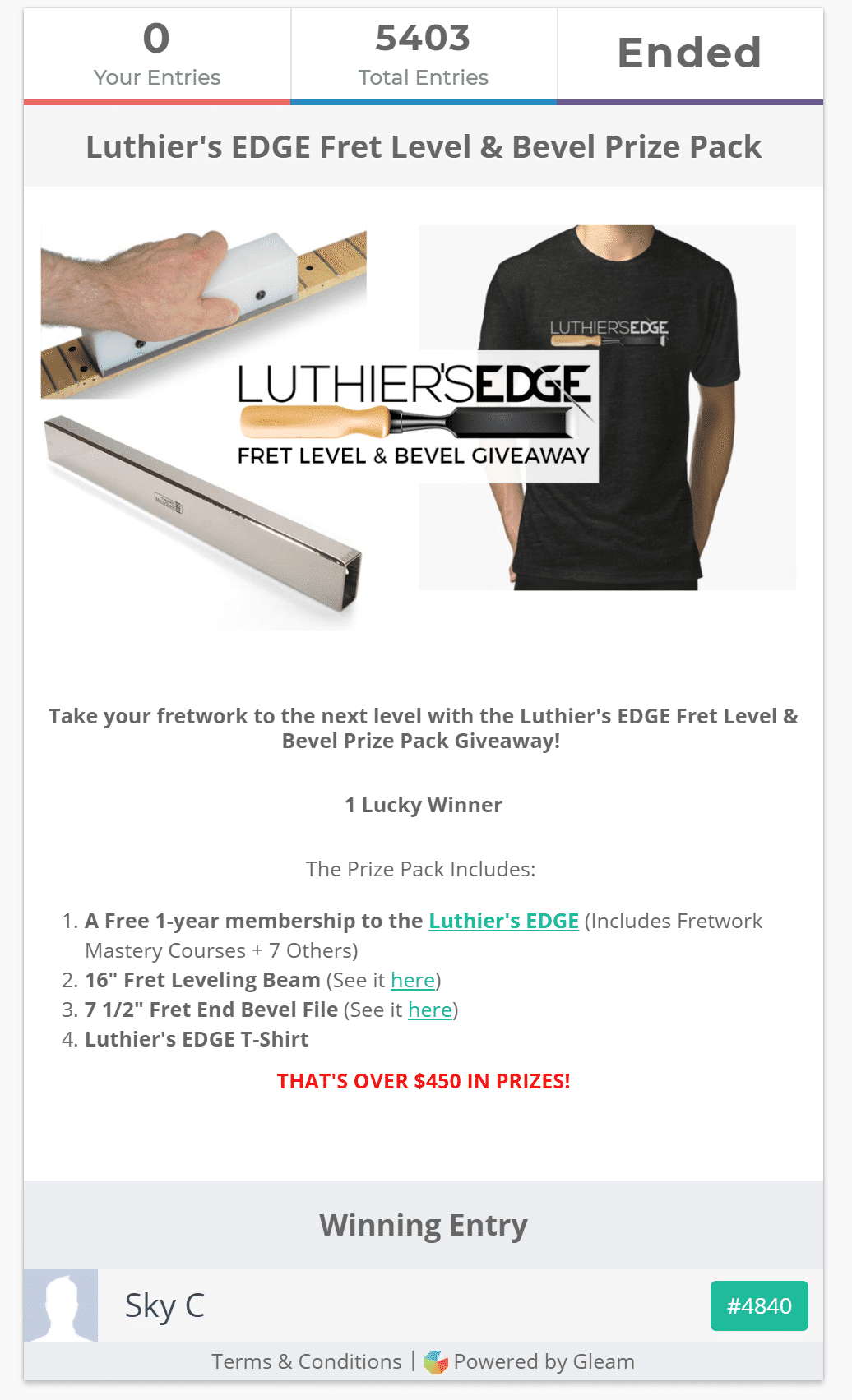 Luthier Tool Giveaway #3
(Ended)